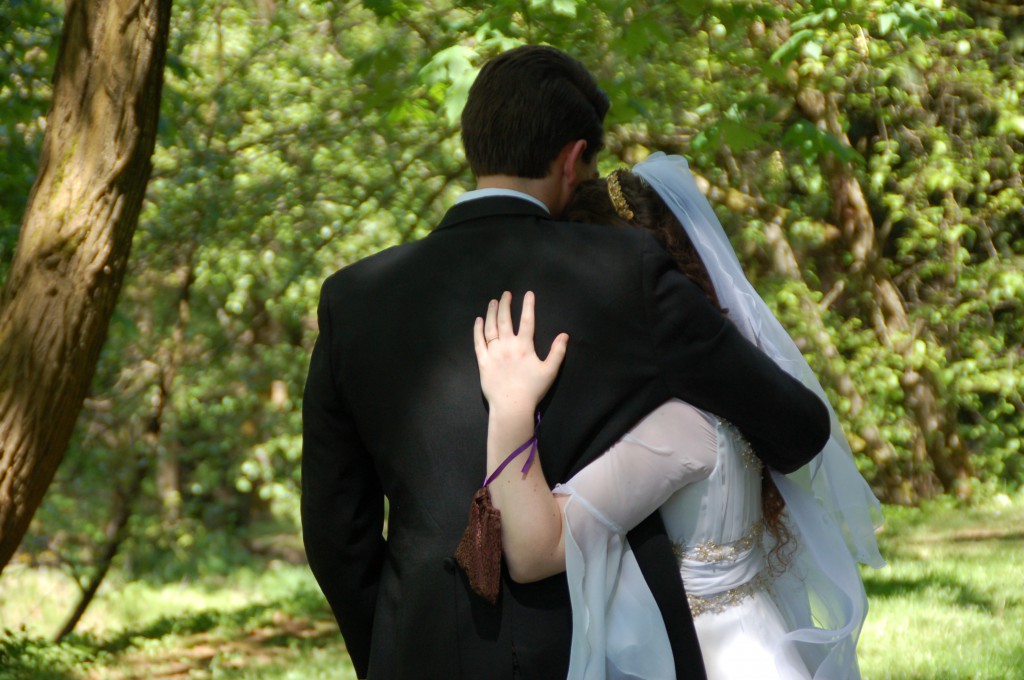 Courtship is a topic that's dear to me because I believe in it. It's also a topic that's fresh on my mind.

We have six children. Four are married. Another is engaged and will be married in a month. (Oh, my goodness! What am I doing writing blog posts?! )

This will be our fifth wedding in a little more than six years! We can say that we've seen courtship work – in spite of the mistakes we've made.

Courtship is also a topic that's important to me because I think a lot of Christian young people have been burned by what people have called "courtship".

They've come out on the other side of an unpleasant courtship experience, bitter and disillusioned, or skeptical about ever trying that approach again.
It doesn't have to end that way.

We've made our share of mistakes in our almost-30 years of parenting, and the area of courtship has not escaped the fact that we are just fallen sinners, saved by His glorious grace.

We look back and there are things we wish we had done differently. We do not have all the answers. But we also look back and very clearly (and gratefully) see God's hand of blessing and guidance in leading our children into godly marriages. He is the one who brings any good from our efforts as parents.

What is courtship? Or at least what do I mean when I use the term? I wish we could come up with another name for it. A lot of different people mean different things when they talk about courtship, so we end up with a lot of confusion.

There are a lot of different ideas about courtship out there, and our own experience with five different courtships has confirmed the fact that every courtship isdifferent. There is no textbook formula or 5-step plan for the perfect courtship, because no two people are alike, no two couples are alike, no two families are alike, no two moments in time are alike.

But some basic principles have been foundational in all the courtships in our family:

Courtship involves a guy and a girl.
Both the guy and the girl are ready to consider marriage. (So this means romance is not entertained in the preteen and early teen years.)
The young man is the initiator in the process – not his parents or her parents.
The guy and girl are getting to know each other with the express purpose of considering each other as potential spouses. (So they are not just looking for someone to go out and have a good time with.)
The girl's emotions are being protected from involvement with young men who have no intention of marrying her.
Both the guy and the girl are seeking to remain chaste. They are saving any sexual activity for marriage.
Parents are involved. Both sets of parents (ideally) are involved and provide counsel and guidance. (Of course, this is not always the case.)
The girl's father is the final authority in the process. He grants permissionto potential suitors, he sets standards, he helps his daughter evaluate the young man's character and readiness for marriage. (This doesn't mean he ignores his wife's valuable input. And if the father is not available or interested in filling this role, this can also be some other man who is acting as the father figure – some other willing and interested relative or leaders in the church.)
There is accountability to others in the relationship. This includes other family members, as well as the church community.
Click on the following link DoorPosts Blog to finish the rest of the article.