I'm realizing now- more than ever- how important it is for my kids to know that I love them. I mean really know.
Sure, I tell them.
Yes, I show them.
But the world seems to erode their confidence in so many ways–from peers who don't share their values to the social pressures that insist they aren't enough.
I want our home to be safe, a place of unconditional love. I want them to know why they are loved.
When I saw these big 20×13 posters (they have a sticky back for a door or wall!) at
Paper Coterie
I knew that this would speak to my kids. I can't wait to give them for Christmas!
[I took a picture of mine…they turned out great. I'm going to put them in an expensive poster frame].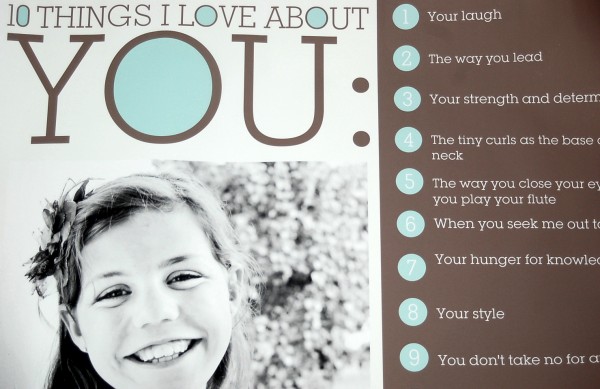 1. your laugh 2. the way you lead 3. your strength and determination 4. the tiny curls at the base of your neck 5. the way you close your eyes when you play your flute 6. when you seek me out to talk 7. your hunger for knowledge 8. your style 9. you don't take no for an answer 10. your growing world perspective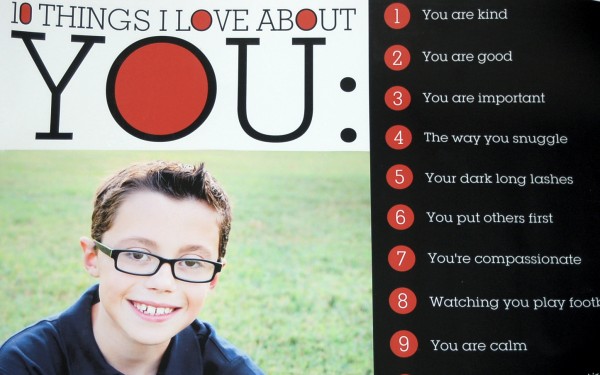 1. you are kind 2. you are good 3. you are important 4. the way you snuggle 5. your long, dark lashes 6. you put others first 7. you're compassionate 8. watching you play flag football 9. you are calm 10. your growing love for the world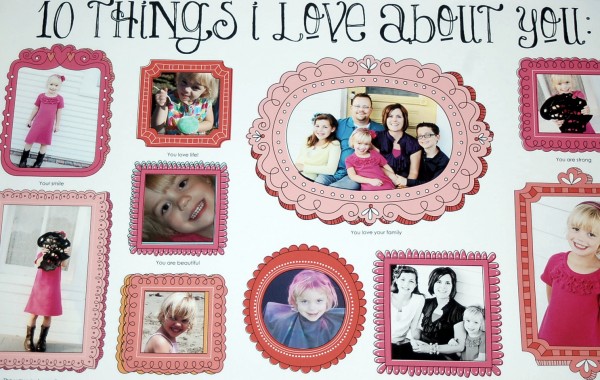 1. your smile 2. the way you love life 3. you make me laugh 4. you are mommy's girl 5. the way you love others 6. you are beautiful 7. you love being outdoors 8. you are brave 9. you are strong 10. you love your family
Article from We Are That Family Blog